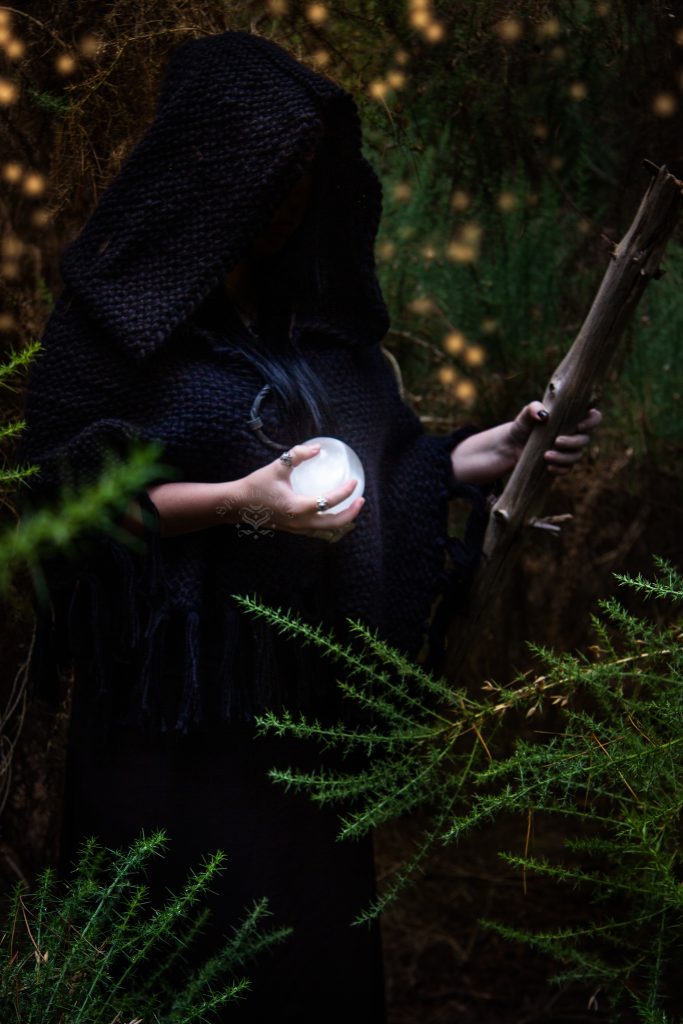 A witch by birth; I love creating, crafting and weaving magic. Ever since I was a child, I had (and still have) a fascination with odd looking glass bottles. My Nan, an Irish witch, would tell me all about the Fae, the plants and the magic within her garden. This led me to ripping bits of Rosemary off an plopping it into rain water in my fancy new potion bottle. I could never figure out why the water wouldn't smell like the Rosemary and then why it would go mouldy a week later…
As I got older, my brother, cousin and I would dress up in cloaks (old curtains) and run around with sticks pretending to be spell casters and adventures from the games we play. I, of course, had the potion shop (or whisky bar if we were playing cowboys). I honestly never thought that my childhood dream could become reality!
As the years go on, I have walked a lot of paths. I believe have a firm grasp on what's important to me within the mundane and with the magical. Through magic I can heal, transform, transmute and manifest with balance and care. Through the mundane, I can care for my family, grow nutritious foods and herbs and live a full, tranquil life. And yes, I still mix potions in fancy bottles and medieval looking things.
With all this in mind, I am a Witch. I do not believe in karma, or the Wiccan rule of return. My offerings are my magic and in turn, reflect what path I walk. Balance is key, along with great respect for the Unseen, and I wish to share what I know with everyone who is seeking magical knowledge.
– Alathryne, Speak in Spells owner
🜁🜄 Join The Hag over on Instagram 🜂🜃