When it comes to the magic of Bananas it can be a little tricky, especially if you're looking for that "one size fits all". Any book you come across will have conflicting ideas about the magical associations. However, most of the books you come across will agree on what type of magic bananas hold.
This is why, as a witch, it is important that you work with and spend time with anything you wish to incorporate into your practice. Learn the magic it holds, how it will aid you in your spells and then add the associations that you feel comfortable with.
Don't worry if you're "doing it wrong", you're only ever doing it wrong if you're following a specific tradition or set of instructions.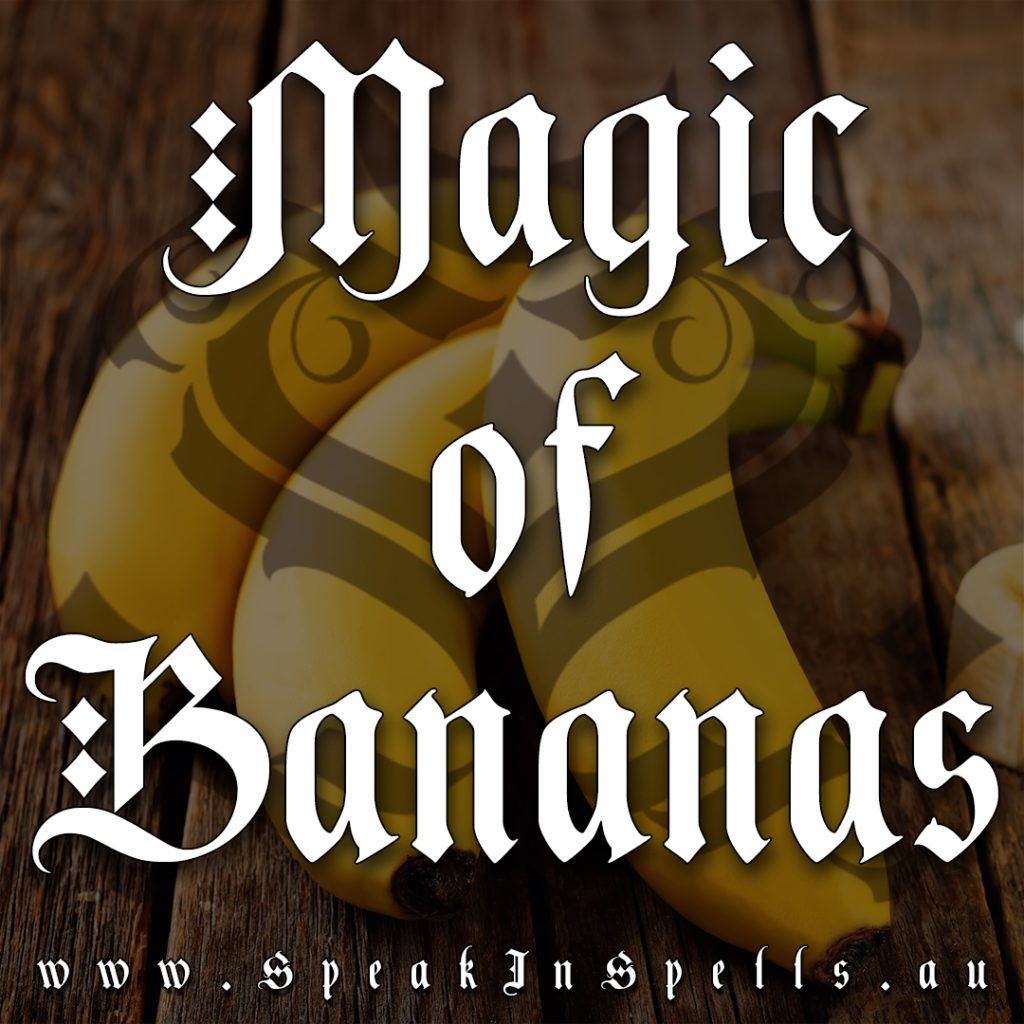 The reason for this emphasis is while researching the origins and folk lore of bananas, I came across contradictory magical properties of banana by Scott Cunningham. In one book he states that the magic of bananas is Water energy in Venus and then in another he states that magic of bananas is Air in Mars with everything else staying exactly the same. So don't fret about what magic comes from what, the magic is between you and the object.
So, with that out of the way and as always, below you'll find my personal magical associations and other researched information. However, growing bananas will be different for everyone as since I'm in Adelaide, I have to grow a hybrid banana for colder climates.