Setting your intention is a powerful practice that empowers you to shape your reality and bring your desires to life.
By consciously focusing your attention on a specific outcome, you align your many energetic aspects to obtain what you desire.
Whether you're engaging in magical rituals or simply seeking clarity in your everyday life, setting your intention provides a clear purpose to your endeavours. It allows you to channel your energy, thoughts, and actions towards what truly matters to you. 
So, let's delve into the profound art of setting your intention and discover the incredible potential it holds for achieving your dreams.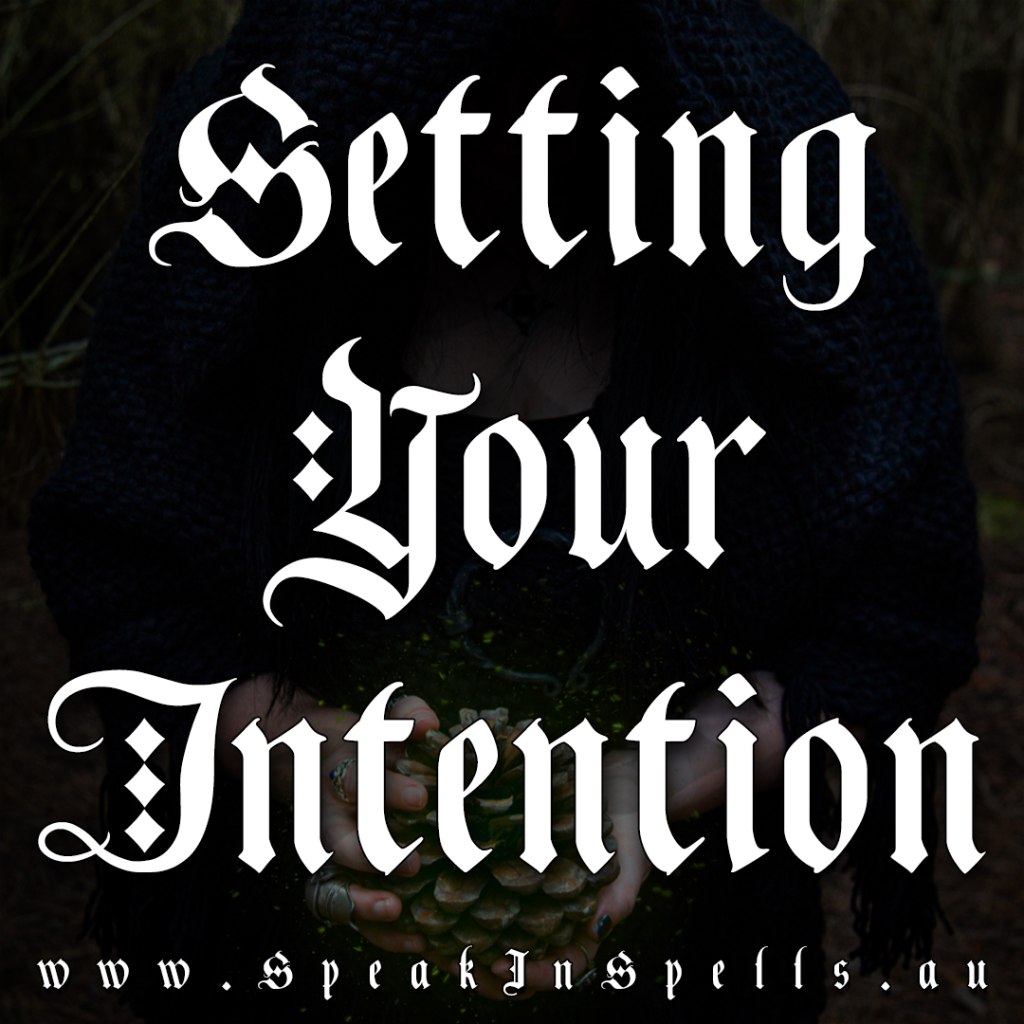 How to Set Your Intention
To set your intention effectively, you must actively take steps to align your thoughts with your desired outcome. Here are some guidelines to help you manifest your desires!
Reflect and clarify: Take time to reflect on what you truly desire. Gain clarity by asking yourself specific questions about your goals and aspirations. The more precise and clear your intention, the better you can direct your energy towards it.

Visualise and feel: Engage in vivid visualisation by closing your eyes and imagining yourself already living your desired outcome. See the details, emotions, and sensations associated with it. Allow yourself to truly feel the experience as if it has already manifested. This practice enhances your intention and connects you with the energy of manifestation.

Declare with conviction: Speak your intention aloud with confidence and conviction. Use positive, present tense statements to affirm your desires. By declaring your intention, you send a powerful message to yourself and the universe, solidifying your commitment and activating the manifestation process.
Example: "My bills are taken care of".
Keep in mind that manifestation requires active engagement through reflection, visualisation, and declaration. By adhering to these three essential principles, you have the power to align your energy and focus, thereby manifesting your desires effectively.
If you encounter difficulties with visualisation when closing your eyes, consider writing down your intention on a piece of paper. Fold it as many times as it resonates with you, and place it under your pillow as you sleep. Reading your intention daily serves as a potent way to rejuvenate the magical energy and keep your focus sharp!
May we Speak in Spells again soon.