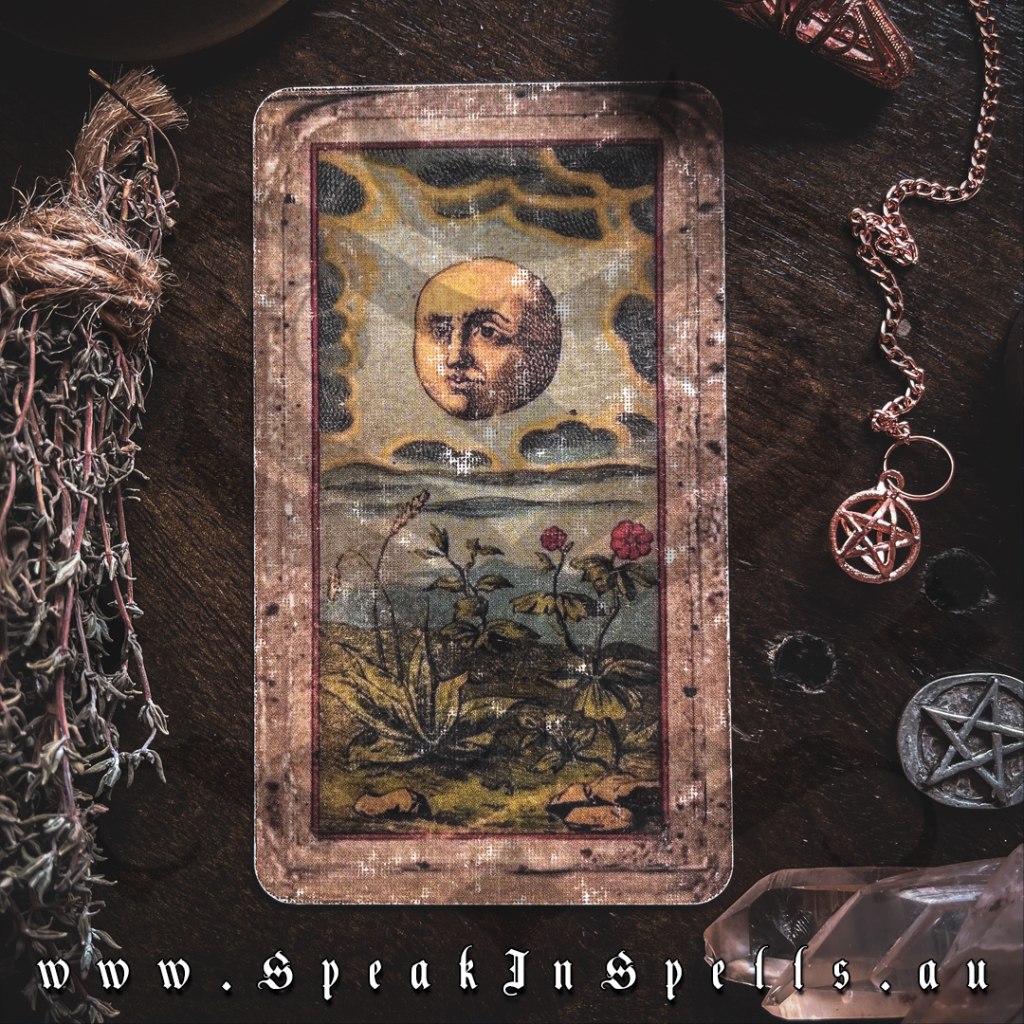 The Moon tarot card, numbered 18 (broken down to 9) in the Major Arcana, beckons with its mysterious and captivating presence. As part of the Major Arcana, it holds profound weight in tarot readings, symbolising deeper life lessons and spiritual truths.
Just as the moon governs the night and the tides, the Moon card ushers in elements of introspection, intuition, and the unknown. Rooted in both lunar mysticism and the significance of its numerical value, approaching this card requires respect and openness.
While the card teems with mystery, understanding its message in specific readings doesn't have to remain elusive.  I'll try to demystify its meanings for various readings so the card doesn't seem as daunting.