When it comes to Lughnasa, there are many ways to celebrate this harvest season but most will require a fair amount of effort. 
In case you're not sure of Lughnasa is, there is an entire article going into detail of what the festival is but here's a quick run down: Lughnasa, also known as Lughnasadh or Lammas to some, is a traditional Gaelic festival that celebrates the beginning of the harvest season.
It is typically celebrated on August 1st in the northern hemisphere however, Lughnasadh lands on the 1st of February in the southern hemisphere. 
While the festival has evolved over time, there are still many ways to celebrate Lughnasa today. So here are five ways to celebrate this ancient festival.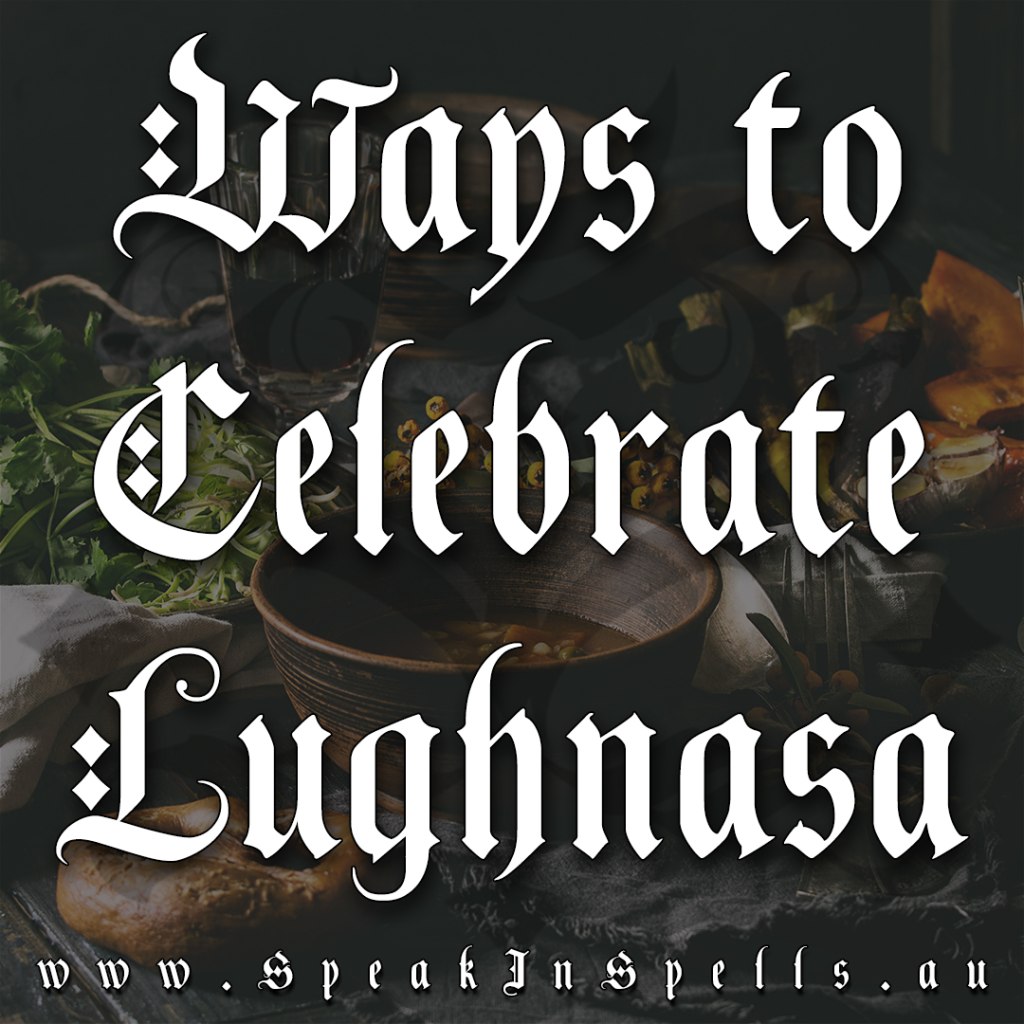 5 Ways to Celebrate Lughnasa
Attend a festival or fair
Many communities around the world host festivals or fairs to celebrate Lughnasa, they may just be under different names – like the Harvest festival. These events often feature traditional or folk music, dancing, food and crafts. They are a great way to learn about the history and customs of the festival while also having fun.
A traditional way to celebrate Lughnasa is to make a corn dolly, but actually of a corn husk. This corn doll is different from the doll made for Imbolc and it is used to represent the spirit of the harvest. Use this dolly for rituals, in a spell for keeping your garden growing or as a decorative piece.
Lughnasa is a time to celebrate the start of the harvest, so it's a great time to cook a hearty meal made from the fruits of the earth, so to speak. Some popular traditional dishes include a sweet bread with raisins, and boxty, a type of potato pancake. I personally use this time to start preserving fruits and dry things like herbs and nuts. 
Lughnasa is a time to appreciate the natural world and the bounty of the earth. Take a walk in the hills or park and take in the sights and sounds of nature. You can also go pick fruits at farms, berries or wildflowers to use them later in your celebration.
Many people choose to celebrate Lughnasa with a ritual or ceremony. This can include "sacrificing" your corn dolly, making offerings to the gods or goddesses, or simply spending time in meditation or reflection followed by a feast!
In short, Lughnasa is a great time to celebrate the bounty of the earth and to give thanks for all that we have. Whether you choose to attend a festival, make a corn dolly, cook a traditional meal or go for a walk in nature, there are many ways to celebrate this ancient festival. The tradition of Lughnasa will take you back to the roots of culture and tradition, it may even get you started on a journey to being self sufficient!
I hope you try out some of these easy ways to celebrate Lughnasa and we speak in spells again soon!