As the leaves begin to turn and the air grows cooler, the Southern Hemisphere prepares to celebrate Mabon, a festival around the autumnal equinox.
This festival allows for a time of reflection on the bountiful harvest and preparation for winter. After all, it is considered the second harvest and essentially the last of the summery foods can be eaten.
While I don't personally celebrate Mabon, embracing the spirit of this festival can deepen our connection to nature. Allow the autumn spirit to bring meaning and understanding to the changing seasons.
I often see people in Australia wondering how to celebrate this festival, so here are five ways you can celebrate Mabon down in the Southern Hemisphere.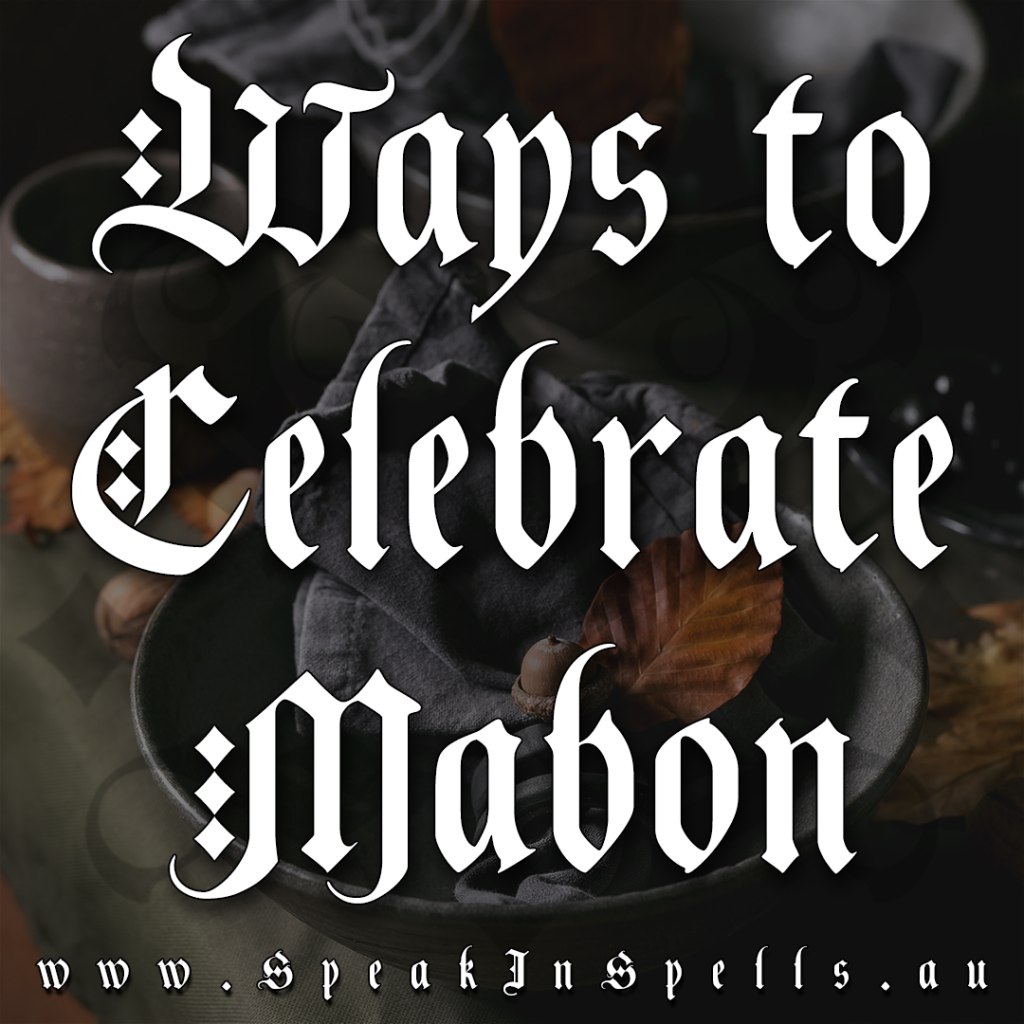 5 Ways to Celebrate Mabon
Hold a Harvest Feast
Gather your friends and family together for a delicious feast featuring the season's bounty. Cook up some hearty stews, roast vegetables, and bake apple or pumpkin pies. Set the table with autumnal decorations and take turns sharing what you're grateful for this year.

Go for a Nature Walk
Take a stroll through the crisp autumn air and observe the changing leaves, the ripe fruits, and the busy animals. You can also gather natural decorations such as colourful leaves, pine cones, and branches to bring back home for decorating your altar or your living space.

Perform a Ritual
Create a meaningful ritual to celebrate the changing of the seasons. Light candles in shades of orange, red, and gold. Burn incense with scents of cinnamon, nutmeg, and clove. Consider performing a meditation or tarot reading to reflect on the blessings of the past year and set intentions for the coming months.

Make a Wreath
Get crafty and create a seasonal decoration for your home. A wreath made of autumn leaves and flowers is a beautiful way to welcome the season. 

Give Back to the Community
Mabon is a time of giving thanks and sharing abundance. Consider donating food to a local food bank, volunteering at an op shop, or offering your time and skills to a charity that supports those in need.
Mabon is a grate time to honour the changing of the seasons and to express gratitude for the abundance in our lives. Whether you prefer to gather around the table, go for a nature walk, perform a ritual, make a seasonal decoration, or give back to the community, there are many ways to celebrate Mabon in the Southern Hemisphere.
May this season bring you warmth, joy, and we speak in spells again soon.