I'm excited to announce that the loyalty point system is back and is here to stay!
On Sorcerous Sundries we had to get rid of the point system as it was ruining things on the backend of the website and messing up orders. It was stopping gift cards applying, stopping discounts for members and erasing coupon codes that we had earnt.
Now we have a new system and it runs so smoothly! Discounts apply where needed, coupon codes work every time and all member discounts work correctly.
This is something I've wanted to bring back as a way of saying thank you for supporting this little shop, and I couldn't thank my admin enough for making this happen.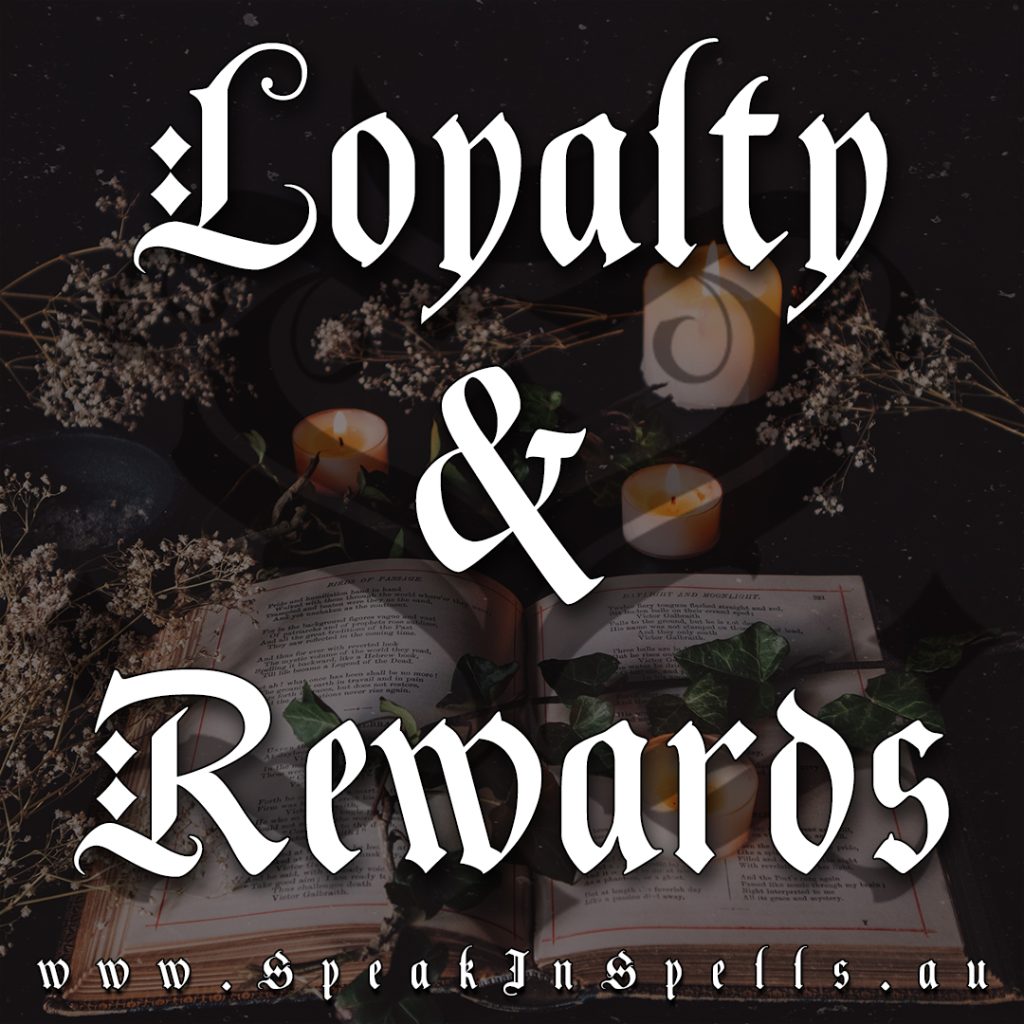 When you make a purchase on our website, you earn one point per dollar spent. You can use your points just like cash and apply them to the balance of any future orders you place. But wait! THERE'S MORE!
We are now able to add other ways to gain points and they are as follows:
25 points upon signing up for an account
100 points for your first order
50 points on your birthday
5 points per item review!
At the cart and checkout you will be presented with the opportunity to apply any accumulated points to your order.  You can use points in conjunction with gift cards but not with other discounts as points are another form of discount.
Please keep in mind that you will not earn points on any orders for which you were not first logged in to your account. Meaning, if you check out as a guest, you will not accumulate points for that order and unfortunately we cannot retroactively apply points to your order.
Points can only be applied once your order is over $49 total.
Again, I can't thank you enough for you support and the admin for making this happen.
And a MASSIVE thank you to everyone leaving reviews again! This helps other spell-weavers know what to look for and how each item has helped you. I and we love reading your comments about each item and we can't wait to show what's to come next!
Again, thank you and we will speak in spells again soon.