Since a physical store was promised this year and life took a sharp right hand turn, we are going to aim for as many markets as possible this year. Some of the market times are held on the same days in different locations, this is not a mistake.
We will be doing two markets during the same weekend in May with Alana swapping days. Essentially, our aim is to meet you all and see if physical stores are dying out, or a terrible investment in this economy. As much as we would love a store, they cost money and a horrible amount in Adelaide.
Please be aware that this list is updated throughout the year when more fairs or markets come along. Keep an eye out on this list or sign up to the newsletter or social media to stay informed.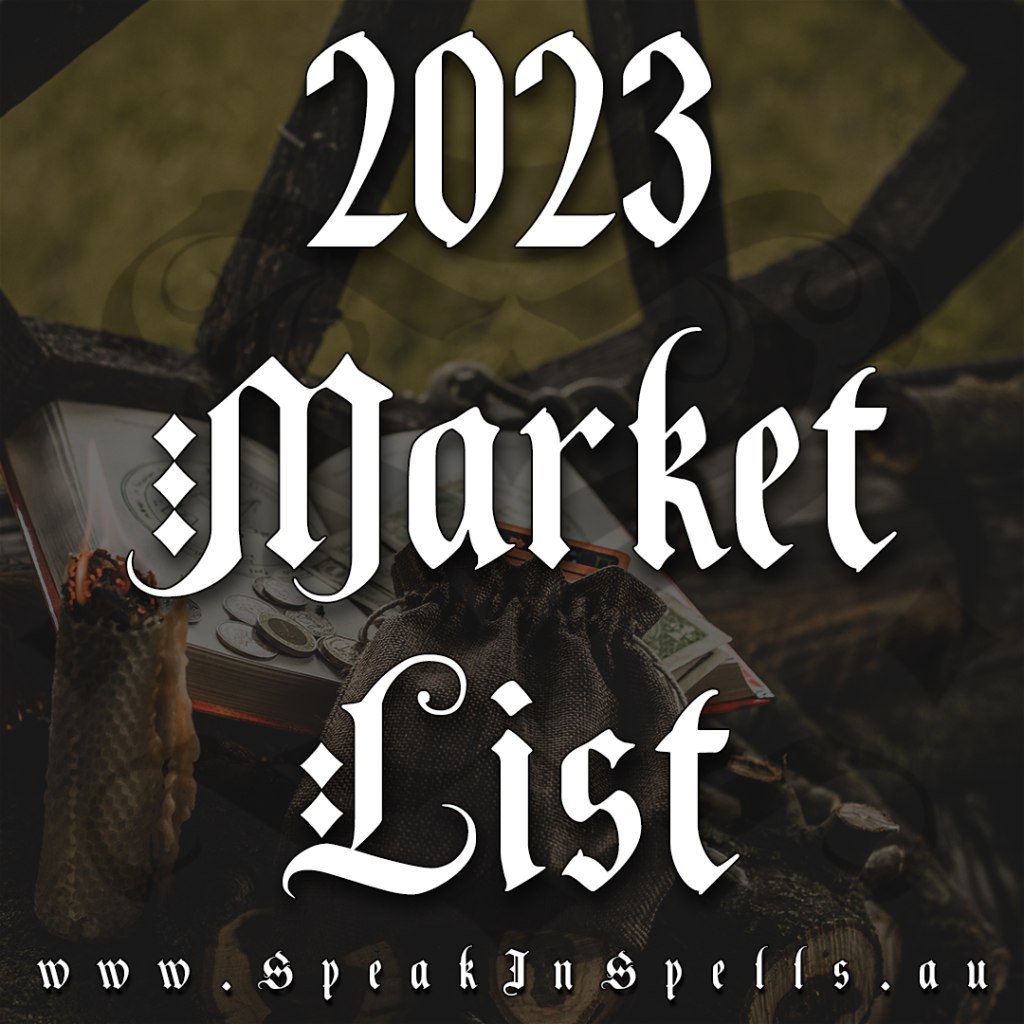 January              None
February            12th – Queen of Wands Psychic Fair (Blackwood)
March                 12th – Adelaide Wellness Fair (Smithfield)
April                    None
May                      6-7th – Medieval Rare Trades Festival (Gumeracha)
                              6-7th – SA Medieval Fair (Paracombe)
                              14th – Queen of Wands Psychic Fair (Blackwood)
                              20th – The English Ale (Maylor)
June                     None
July                      None
August                 19-20th – Barossa Medieval Fair (Barossa)
September          None
October               None
November           4-5th – SA Viking Festival (Victor Habour)
December           None
Markets Galore Until the Store
Until we have the physical store, we plan to do as many markets as possible in Adelaide and the rest of Australia. However, this year we will only be doing markets and fairs around Adelaide and may travel out a little further towards rural and country towns.
We hope to see you at any of these markets and that you speak in spells with us!