I always experience clarity, deep reflection, and a change in direction during the Winter Solstice. However, this time, the store itself is undergoing a change due to the transformations occurring within our little realm of Earth.
The cost of living has escalated, leading to a rise in prices across numerous companies, businesses, and other witchcraft stores (which I am striving to avoid).
Consequently, accessibility has become a bit challenging. Accessibility to health, education and spirituality are things I believe should be accessible.
Instead of rambling on, though, there are a few significant things that I wish to delve into further and they are just too large for social media or the newsletter.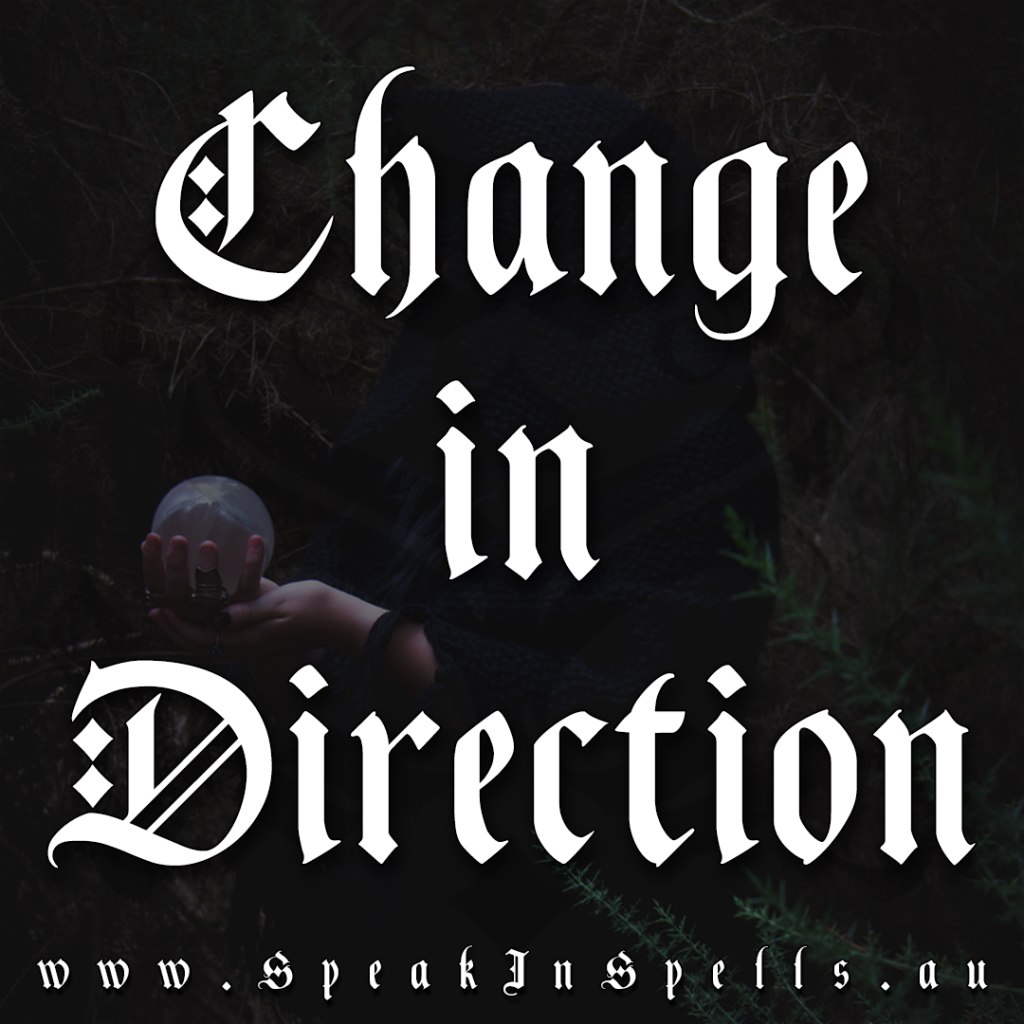 Every month, I have been publishing four free articles for those who are not part of the Inner Circle. These articles were condensed general knowledge about witchcraft, which can easily be found anywhere on the internet. However, with the emergence of AI, it seems like everyone is "writing" blogs with general information about the Craft. The problem is, it's incredibly evident which Australian witchcraft businesses are using AI, and it feels like a punch to the gut. Some don't even bother to verify the content generated by AI, and they present "knowledge" from the Northern Hemisphere as if it were applicable to the Southern Hemisphere magical system. This not only mocks the Craft but also feels fraudulent, especially when they are selling this misleading "knowledge."
On top of that, the stats table indicates that the free articles have gained no traction and have garnered minimal interaction. So I have made the decision to reduce the number of free articles from four to two, while increasing the number of articles for members to six per month.
Rest assured, I won't be increasing the price of your favourite candles. However, the pricing of items everywhere is reaching ridiculous levels. I understand that shipping costs have gone up due to the rise in fuel prices, but it seems like most places are simply gouging prices because they can.
To ensure affordability, I've taken the initiative to keep the prices the same or even lower them for items, such as the candles that I personally hand-pour and charge. 
However, for imported items, we will accurately reflect their import costs in the pricing, which are currently quite high. Consequently, there will be a limited supply of imported items as I can't justify the expenses involved. Sometimes, the cost of shipping alone exceeds $300 USD. Unfortunately, this also means that the import of cauldrons and other unique items for the wholesale site Sorcerous Sundries will have a slow start.
Social media is incredibly frustrating when it comes to online interactions. The platform hides posts from new people and even those who are already following the accounts. I've grown tired of the feeling that Amber and I are just shouting into the void. To encourage more interaction and foster constructive conversations (or even just casual convos), we have decided to try and create a poll (not yet released) to gather your input on how we should proceed.

Unfortunately, attempting to privately message either myself or Amber doesn't work as that also gets hidden. However, we will actively respond to comments and reviews in hopes of initiating conversations that others can join or at the very least, learn from. 

On to the next change in direction!
As mentioned earlier, we will actively seek ways to gather your input and create a more closely-knit community. Initially, my plan was to establish a forum exclusively for Inner Circle members, but unfortunately, I wouldn't have the necessary time to moderate it effectively. Additionally, I had hoped that enabling comments on articles and reviews would encourage people to express their thoughts and initiate conversations. However, it seems that everyone is just as shy as I am and so, it is time to change this direction.
Nevertheless, we are committed to exploring various approaches to encourage everyone to step forward, say hello, and engage in conversations. After all, if you're here, you're part of our community, and we want you to feel right at home!
Inner Circle memberships are undergoing a significant change in direction. As mentioned earlier, you will receive more articles, with the main addition being a monthly book club or review specifically focused on magical practices. Alongside these new articles and our efforts to foster interaction among members, I will be finding a way to gather your input on the topics YOU would like me to cover (exclusive to Adept and above members)!
Another upcoming change will involve charging all members simultaneously, streamlining the process of tracking readings and the new benefits associated with each membership tier. Rest assured, all current members will receive an email as soon as the final details of the new benefits are determined.
We have received emails regarding the use of Patreon, and although I personally have reservations about the platform, some of you have raised valid points. If we decide to establish a Patreon presence, I will need to explore the feasibility of incorporating store discounts and determining how the existing perks offered to members can be applicable to Patreon as well. The only potential difference I perceive between the Inner Circle and Patreon would be the pricing structure for each tier. Is it worthwhile? I will have to wait and gauge your opinions once the poll is released!
This crucial shift in direction comes at a perfect time of rest and reflection. It empowers me to prioritise teaching, maintain affordability, and enlist the support of others, such as Amber, to assist in the shop. These intentional changes aim to prevent burnout, while ensuring that I can cover the subjects I've always aspired to address, all the while keeping everything accessible and affordable for all.
I hope you're excited for these changes and may we Speak in Spells again soon,
Alana.