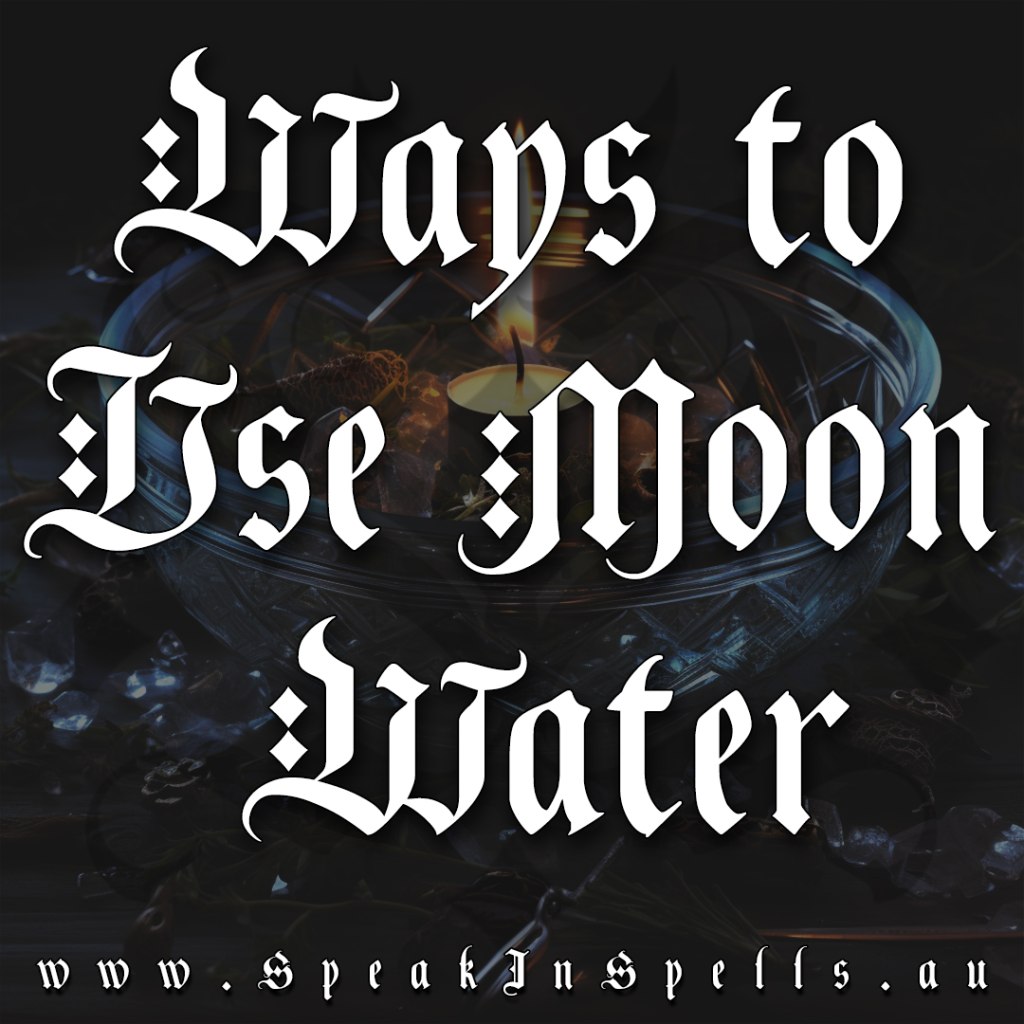 Ways to use Moon water span a spectrum as vast as the night sky itself. In the realm of magic, this luminous elixir stands out as a versatile cornerstone. Every magical practitioner, regardless of their path or experience, can harness its profound energy.
Moon water, with its seamless blend of simplicity and potency, elevates rituals, amplifies intentions, and binds us more intimately to the cosmos. It's a testament to the idea that some of the most potent magic comes from the purest sources.
For those eager to tap into this lunar wonder or those looking to diversify their approach, here are five simple ways to incorporate this magical liquid into your practice.
Enhance Your Bath Ritual: Add to your bath to elevate the experience. As you soak, feel the lunar energy enveloping you, rejuvenating your spirit. This practice not only cleanses the physical body but also refreshes the soul, connecting you deeply with the moon's transformative power.

Charge Your Crystals: Place your crystals in a bowl of Moon water. This process re-energises them, ensuring they resonate with the Moon Mothers' potent magic. Remember, crystals absorb energy, and periodic cleansing with Moon water keeps them at their magical best.

Strengthen Your Spells: Use  as a base for your spell jars or potions. It acts as a powerful amplifier, magnifying the intentions you set. With Moon water in your arsenal, watch your spells take on a heightened resonance and effectiveness.

Empower Your Plants: Water your plants with it! This not only nourishes them physically but also imbues them with lunar blessings. You'll find that plants respond vibrantly, reflecting the Moon's nurturing energy they receive.

Create Lunar Elixirs: Brew teas or concoctions using Moon water as the primary ingredient. Drinking this infuses your internal energies with the Moon's magic. Whether you're aiming for clarity, intuition, or simply a moment of calm, a lunar elixir can be your mystical beverage of choice.
The beauty of Moon water lies not only in its potency but in its simplicity. We often seek complex ingredients or intricate rituals, but sometimes the most profound magic springs from the simplest sources. Crafting it doesn't demand elaborate tools or extensive knowledge, it asks for a heartfelt connection with the moon and an openness to its energies.
The limitless applications of the enchanted liquid ensure that no two practitioners will use it in the exact same way. It adapts, morphs, and aligns with your unique magical key, ensuring that its essence melds seamlessly with your intentions. As you explore its myriad uses, you might find it rejuvenates your practices, introducing fresh perspectives and deeper connections.
Anyway, I hope it inspires you to weave Moon water into your spells or perhaps reignites your passion for using such a beautifully simple ingredient in magic.
Speak in Spells again soon.